Top Ten Tuesday is a Meme hosted by The Broke and the Bookish where I will be picking from their top tens and attempting to reveal what my thinking is behind these choices.
Books I'm Not Even Sure I Want To Read:
1. The Casual Vacancy - JK Rowling
The Harry Potter books were a huge part of my life for a long, long time. reading an adult book by the same author would be difficult, but something so grounded in reality and politics feels completely dull to me and I have no intention of going there. On the other hand, the Robert Galbraith books look like they might be worth a read.
2. Anything by Rainbow Rowell
I have heard a lot of good things about this author's books, but I really feel like I may not like what I read. The subject matter of some of them doesn't sound like my cup of tea. I have to say, the only one I am considering is
Fangirl
.
3. My Sisters Keeper - Jodi Picoult
If the film doesn't make me want to see it, the book isn't going to do anything for me. I honestly don't think I would like a thing about this book. It seems to be a book that people either love or hate, and I reckon I would probably be in the hate category on this.
4. Dorothy Must Die - Danielle Paige
Mixed reviews. Very mixed. Not the best background to the book either. Still, the premise is really interesting and I'm a sucker for retellings. Most of the reviews point out that we don't actually see Dorothy for ages though, so maybe I'll pass on this one.
5. Ten Tiny Breaths - K.A Tucker
So many people like it! What if I dont? It seems to be something rather gritty and rather real, and for me too much realism makes me stop reading. Sometimes I just want to get away from the world, not be sucked into the depths of someone else's misery, whose life may be two steps away from being mine.
6. We Were Liars - E. Lockhart
Jesus, this book is so over-hyped, I'm sick of looking at the ridiculously cryptic synopsis. Still, it was 99p on kindle and I bought it nonetheless. I am still umming and ahhing over reading it though. Let's see if it's as good as people say it is.
7. Requiem - Lauren Oliver
I read the first two books, Delirium and Pandemonium, ages ago and I heard the end is a bummer.
8. Snap with the last Divergent book
, so I'm not entirely sure on reading that either.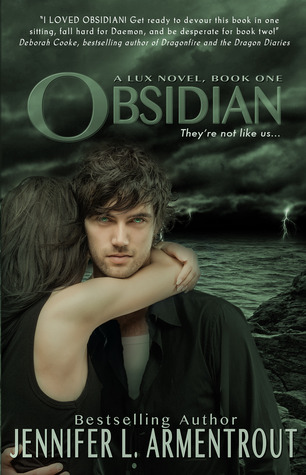 9. Reached - Ally Condie
I read Matched and Crossed so long ago that I can hardly remember the plot, only that Crossed wasn't as good.
10. Lux Series - Jennifer L. Armentrout
I am getting tons of hype... too much hype, about this series. People seem to love it but I am almost sick of seeing the covers.
Do you agree? If you don't, let me know why you think I should read the book. I'd love to hear your opinion.
Kyrax